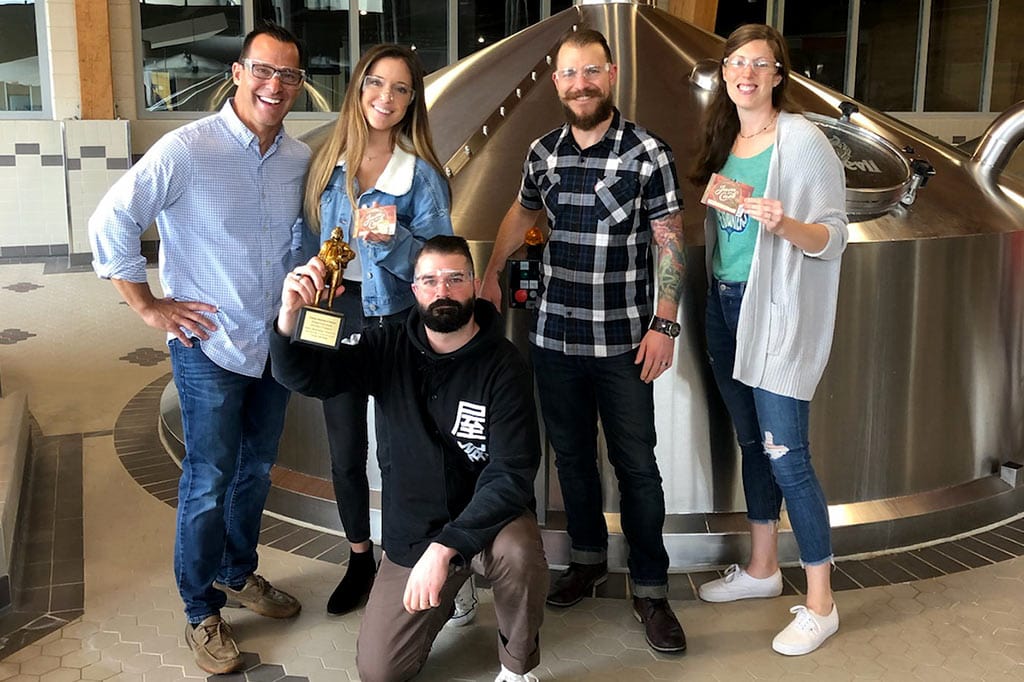 Gamse Wins Best of Category at 2019 Premier Print Awards
Gamse Labels & Packaging has been awarded Best of Category Winner at the 2019 Premier Print Awards sponsored by the Printing Industries of America. Gamse received the honor in recognition of their work with Victory Brewing in the Labels and Wraps–Cut and stack, sheet-fed category.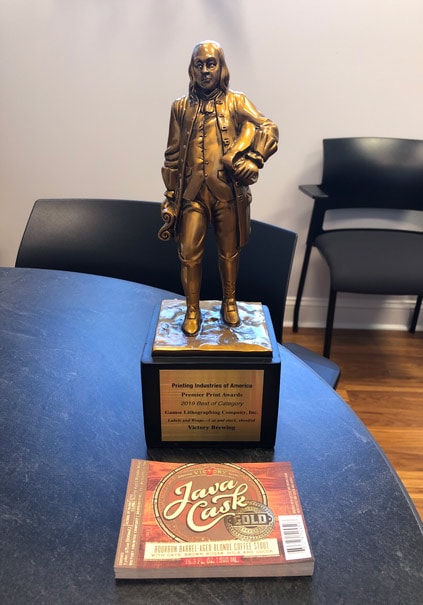 Gamse was presented the award at the Printing Industries of America Awards Presentation on October 2, 2019 in Chicago and we then presented it to the design team at Victory Brewing, recognizing their hard work and creative efforts. Victory Brewing is based in Parkesburg, PA with additional locations in Downingtown and Kennett Square.
The Premier Print Awards, established in 1950, is the industry's oldest and most prestigious international awards competition. Each year printing companies from the United States, Canada, Mexico, South America, Australia, China, and other nations around the world enter the Premier Print Awards in hopes that they will be recognized as one of the best in print.