History
We have only produced labels. Gamse has a long history of delivering high-quality and durable products for more than 125 years.
Label Innovation and Diversity from Our Beginnings
In 1896, Herman and Benno Gamse founded Gamse Lithographing Company, Inc. and printed the first label. By 1910, Gamse had grown into a major producer of beer and liquor labels, but just 10 years later, operations came to a halt during prohibition. But resilience and forward-thinking brought them new markets and opportunities in food and drug labels, a venture that proved so successful that Gamse had to move to a larger location to accommodate new printing presses, along with cutting and die-cutting equipment.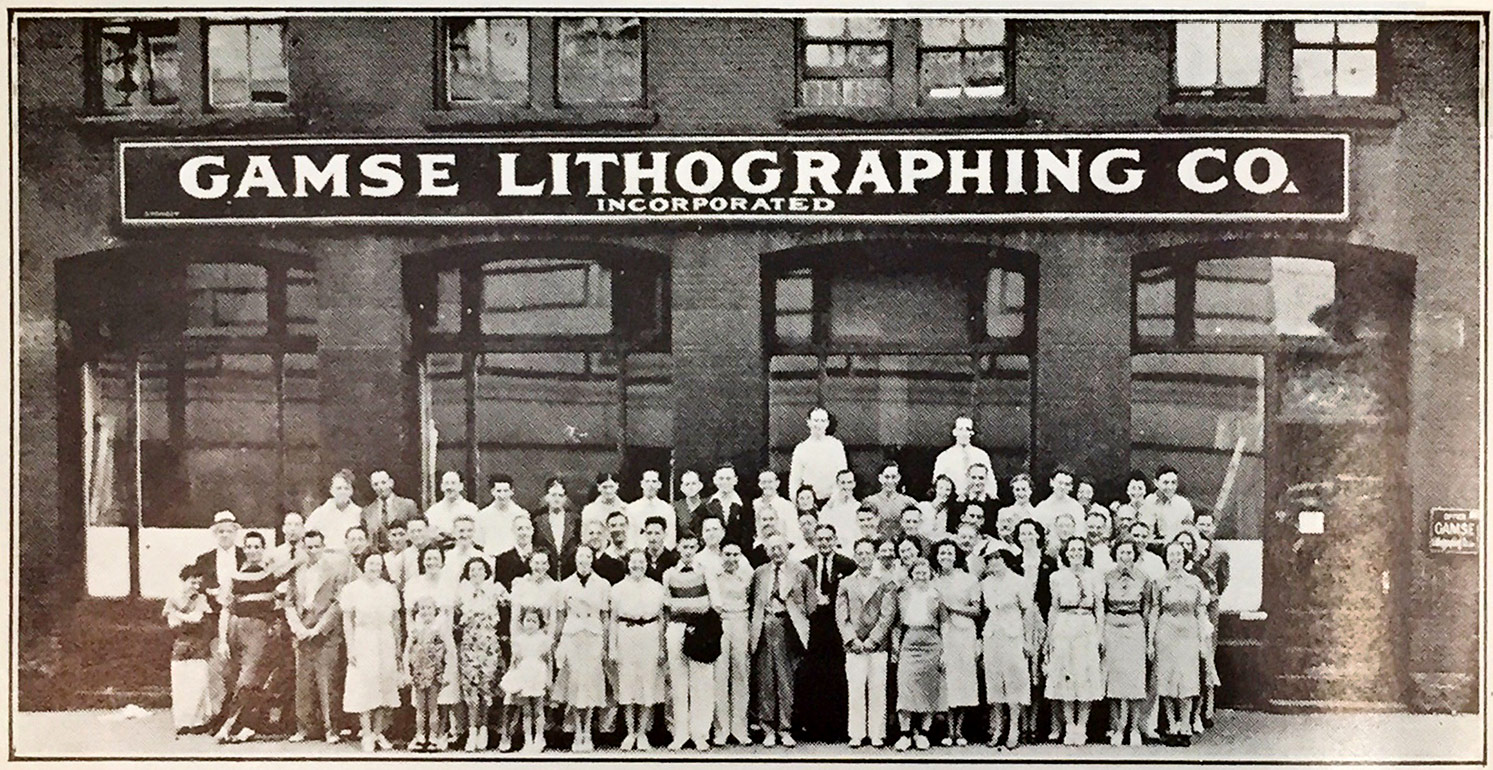 Weathering prohibition, the Great Depression, and World War II, Gamse credited its customers, suppliers, and many loyal employees for contributing to the company's stability during these periods of shortages and changes. Gamse's legacy continues to thrive today, 125 years after Herman and Benno Gamse printed their first label.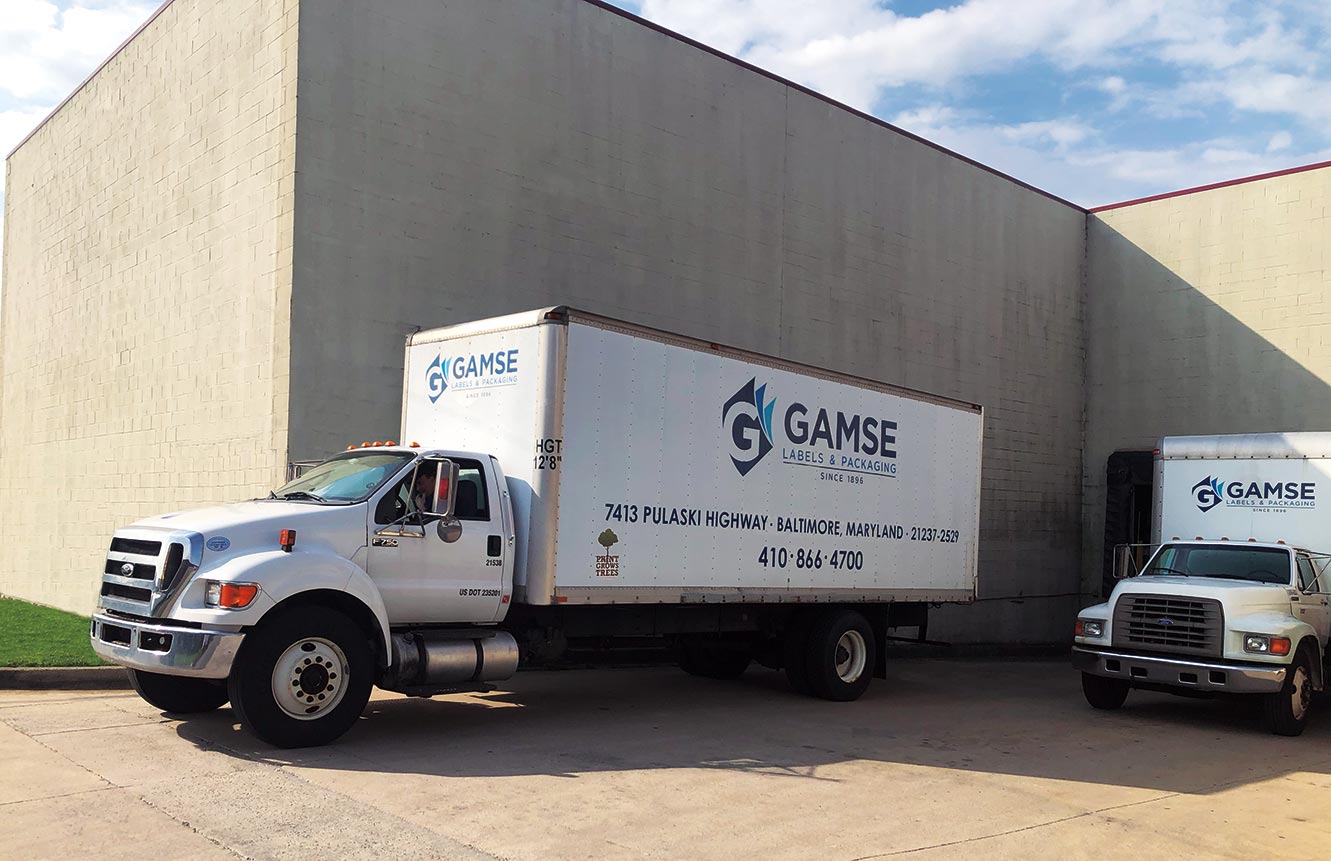 Planned Growth and Steady Expansion
Gamse was established in 1896 by two brothers—Herman and Benno Gamse—who found themselves on the cutting edge of product branding. With early successes in beer and liquor labels, the company continued to expand over the decades. In 1955, we moved to our present 77,000 square foot location to accommodate the growth. In 1983, Gamse merged with The Creative Label Company, a label maker for the soft drink industry, exposing the company to new markets and products, and introducing Gamse to its future CEO, Dan Canzoniero.
Ramping Up Technology
Dan saw the potential of Gamse's strength and its ability to stand alone, and so in 1986, he purchased the company, where he immediately began investing in equipment and technology that would carry Gamse into a profitable future. Today, Dan's son, Jimmy Canzoniero continues the company's mission to deliver not only innovative, quality labels, but also personalized and meaningful branding solutions with an exceptional customer experience.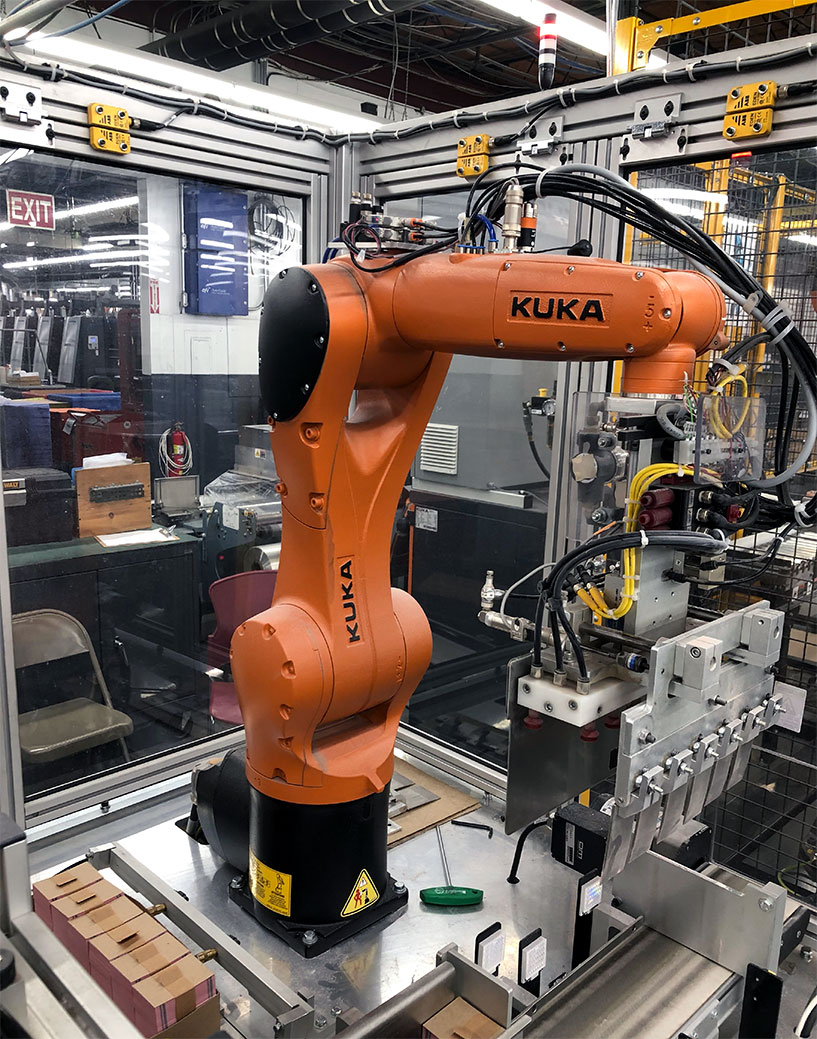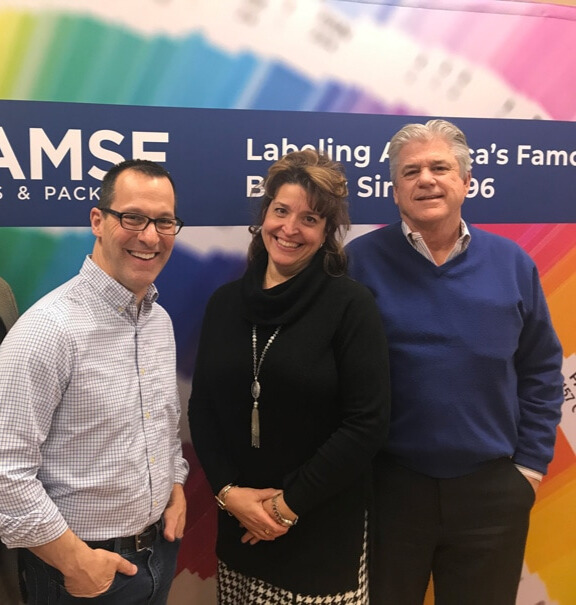 Gamse Sales Team: Alan, Joanie, and Michael
The Gamse Culture
How do we do it? By building a culture of approachable and enabled employees who are creative problem solvers without hierarchical hindrances. From tailoring printing types, services and solutions to working directly with the manufacturing facility on your behalf, we offer an efficient process and "can-do" spirit that focuses on results.
Testimonials
We have had a partnership with Gamse for over 30 years, which speaks to our level of satisfaction. They provide us with value-priced, high quality labels and expedient delivery. From sales to customer service, Gamse always makes us feel we are their most important customer.
— Vigo Importing
We at Flying Fish have been working with Gamse for more than 20 years for all our label needs, from paper cut and stack to digital labels. The quality is great and the service is even better.
— Flying Fish Brewery
Gamse has been an outstanding resource for Weyerbacher. The products are high quality, as is their customer service. When I place an order, I'm confident that the order will arrive on time and as expected.
— Weyerbacher Brewery