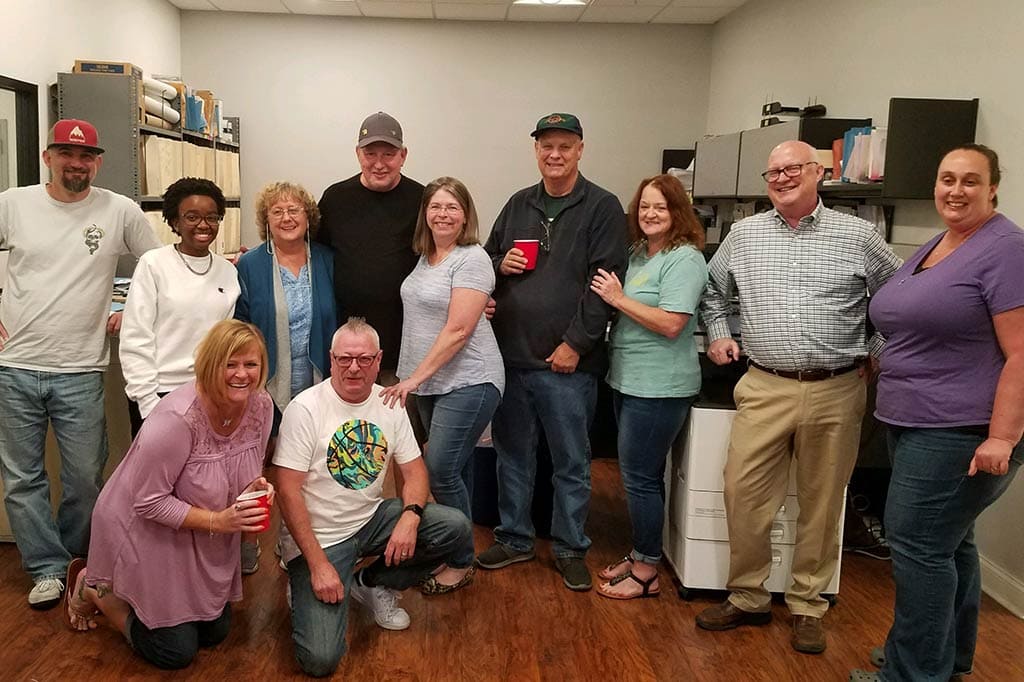 Mike Lyston's Retirement From Gamse Labels & Packaging
Mike Lyston Retires From Gamse Labels & Packaging After Nearly 40 Years With the Company
Gamse Labels & Packaging is announcing the retirement of Mike Lyston after nearly 40 years with the company.
Mike's career at Gamse has been an accomplished one. He started as a jogger and later became a press helper, which at that time, included mixing the inks used in our labels and packaging. He eventually transferred to the layout area where he worked for over 35 years with distinction.
Mike has seen many changes in the way jobs are received and printed during his tenure with Gamse. His hard work, dedication and extensive knowledge of our customer base and their labels will be missed.
We'd like to thank Mike for his service to our company. We wish him the best for a happy and healthy future.