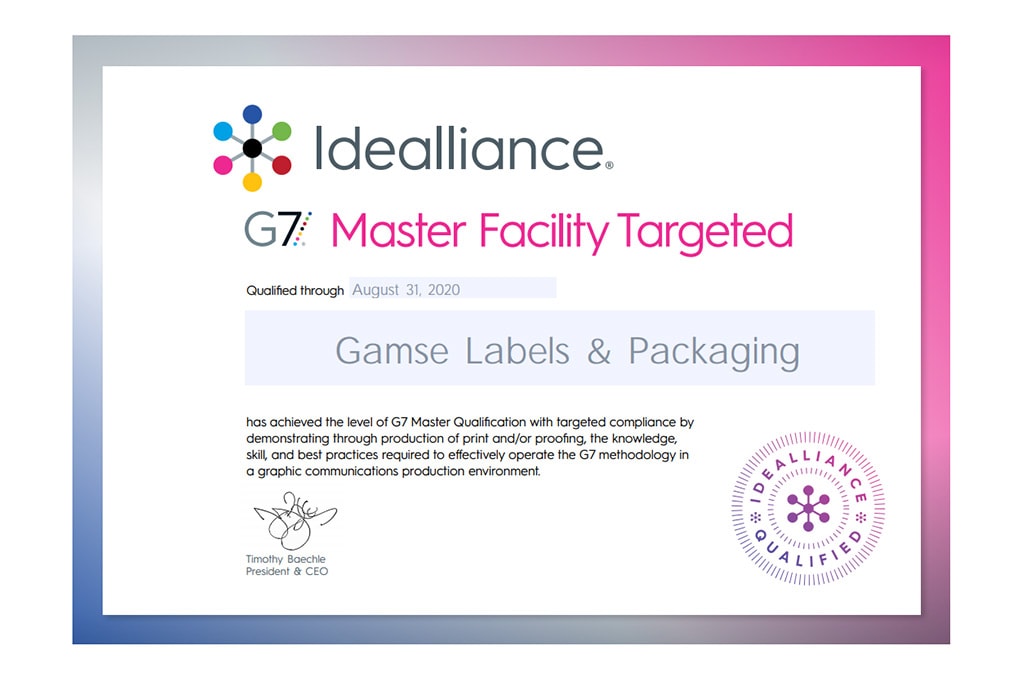 Gamse has achieved Idealliance's G7 Master Qualification
Gamse Labels & Packaging has achieved the level of G7 Master Qualification with targeted compliance to effectively operate the G7 methodology in a production environment with our new Heidelberg XL106 press.
The G7 Master standard is a facility qualification provided by Idealliance. This qualification demonstrates that Gamse's printing facility has calibrated its equipment to meet G7 requirements. 
G7 confirms our ability to produce neutral gray tones, as-well-as ensuring primary and secondary solid ink matches to industry-standard specifications.