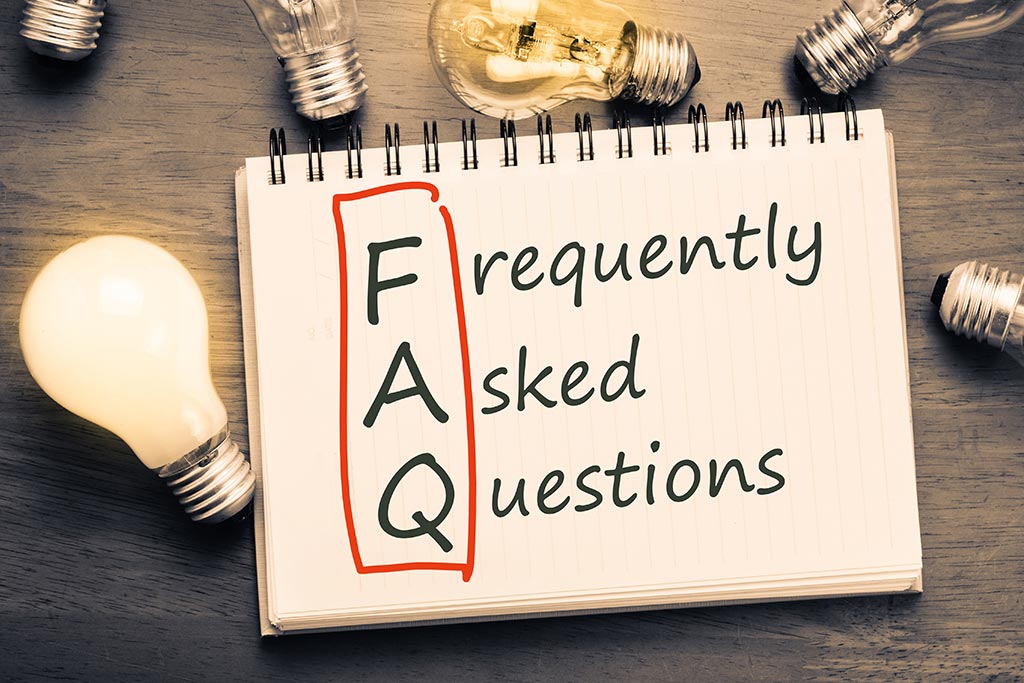 Your Label Questions Answered (Before You Even Knew You Had a Question)
By Al, the Label Guy
Are you that person that heads straight to the Frequently Asked Questions section of a website to get all your problems solved? If the answer is yes, we love you! (And if you don't, we still love you). Maybe you don't yet know how to channel the power of an FAQ section and use it to directly (or indirectly) answer all your label questions. Let us show you the way! Here are a few FAQs from our website that will hopefully answer your questions and inspire you to visit our complete FAQ page to learn even more.
Absolutely you do! Our CRMs (Customer Relationship Managers) and our salespeople all understand the label business and can get the conversation started.
There are upfront fixed costs associated with a label print job including setup and run times and materials waste, among other factors. For these reasons, it's necessary to have minimum order quantities to make sure your investment is worthwhile. At Gamse, our minimum quantity is 5,000 labels. Printing less than 5,000 is typically not cost-effective.
Of course! Gamse has customers all over the world (and many in Baltimore too)! We can do everything needed to manage your label project over the phone, email, FTP, text, etc. And we ship worldwide.
Impossible! Gamse has clients that print millions of labels every week. As your business grows, Gamse is right there with you!
Have any other burning questions about your label project or working with Gamse? Check out our FAQ page and see if we already have an answer for you. And if you don't see it there, fill out the form with your question and we'll get your answer."