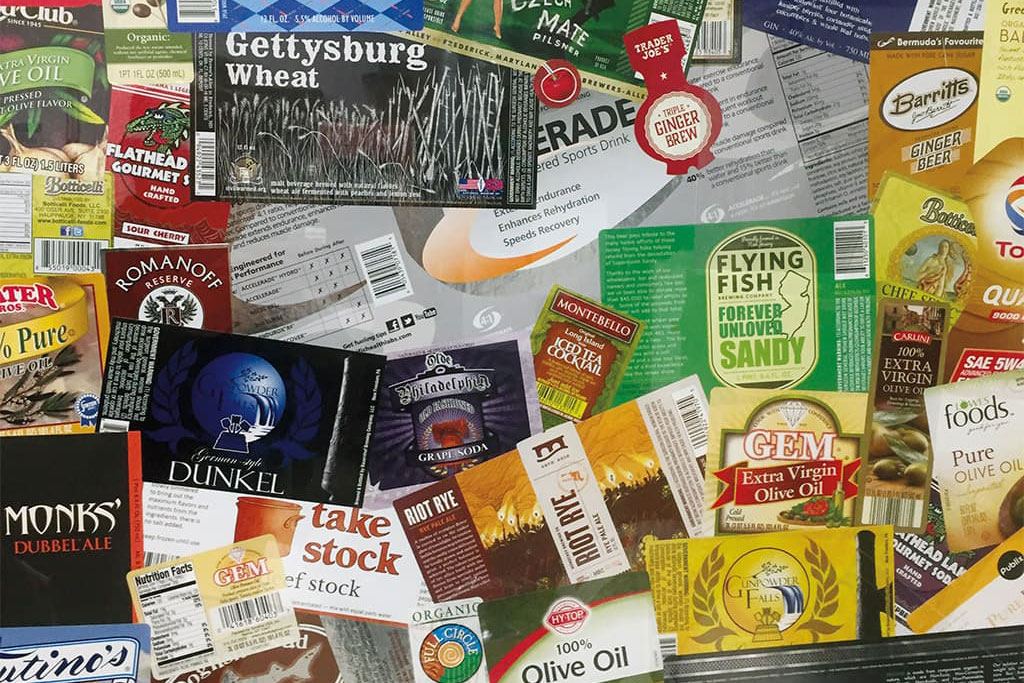 What is a label? According to Wikipedia, a label is: "a piece of paper, plastic film, cloth, metal, or other material affixed to a container or product, on which is written or printed information or symbols about the product or item."
Labels in the printed form surround our lives every day. They're used to identify an object or to provide information about its contents. They may be used to promote or to provide information on a product's origin, manufacturer (e.g., brand name), use, shelf-life and disposal. Labels are the communication vehicle that conveys a message on how to use the product or persuade you, as a customer or potential customer, to use this product versus the competition.
But manufacturers of products face challenges in labeling. What size should they be? Where should they be placed? Studies have shown that labeling can directly affect your sales and ultimately your bottom line. The customer's choice between one product or another can come down to the packaging, and in many cases the label.
Gamse can provide solutions for those challenges. Since 1896 when Herman and Benno Gamse printed their first label, we've developed the strategies and packaging know-how to get your label right the first time. Whatever the product, Gamse can produce a label that compliments your product and conveys the right message to your customers.
The Gamse Difference
The team at Gamse is passionate about providing quality labels at competitive prices, all the while solving your specific labeling challenges. Whether it's a unique product or specialty shaped package, Gamse has the experience and state-of-the-art digital processes to make your label a perfect extension of your product and brand.
Working with Gamse is easy and fun! Here's why:
Decades of collective experience
Problem-solving firepower
Diversified processes designed or redesigned for YOUR needs
Customizable approach to solving your labeling challenges
Totally scalable label options…digital to flexo, digital to litho, and so on
Collaborating with Gamse will meet your needs and exceed your expectations every time. We brainstorm viable solutions to the challenges you encounter in producing your newly labeled product for market. Not only does Gamse's outstanding QA team assure the quality of your labels, they use hi-tech instruments and professionally vetted procedures, to ensure your labels are consistent every time for superior application and performance.
If you're thinking labels, think Gamse.
At Gamse, we love to get out of the office, but more importantly, we know that nothing beats our QA field techs at your location to understand your specific operation and how we can incorporate your brand and vision into your new label. We'll also troubleshoot the application process to maximize your production time and minimize any waste. That's just part of our process at Gamse. Find out more by speaking with our knowledgeable and creative team to walk you through all your options, always with your budget in mind. Just fill out a "Request a Quote" form or give us a call at (410) 866-4700.