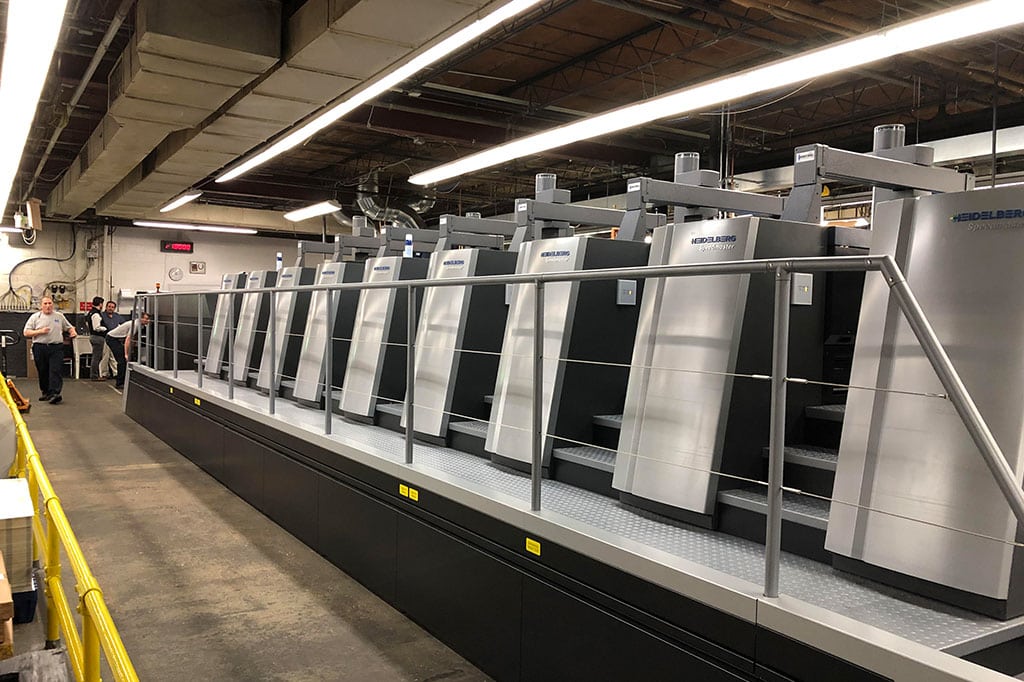 The New Press is Installed
The Gamse Labels & Packaging team is excited to announce that our new press, the Heidelberg Speedmaster XL 106, is finally installed. We are training while producing live work.
THE CAPABILITIES OF THE HEIDELBERG XL 106
The Speedmaster XL 106 is the very best in printing technology and has the highest level of automation on the market.
Here are some of the many amazing capabilities of the Speedmaster XL 106:
It has increased sheet capacity, surpassing our current equipment capabilities.
It features on board spectrophotometry, resulting in more consistency throughout the runs.
Faster change overs, resulting in better throughput.
Features efficiencies and minimal energy consumption. In fact, its energy savings can potentially add up to the electricity used by a 3 to 4-person household annually.
It's large digital interface will allow our pressmen to easily monitor all functionality of your job.
If you're interested in talking to us and scheduling a tour, visit our Contact page and fill out the form or give us a call at 410-866-4700.