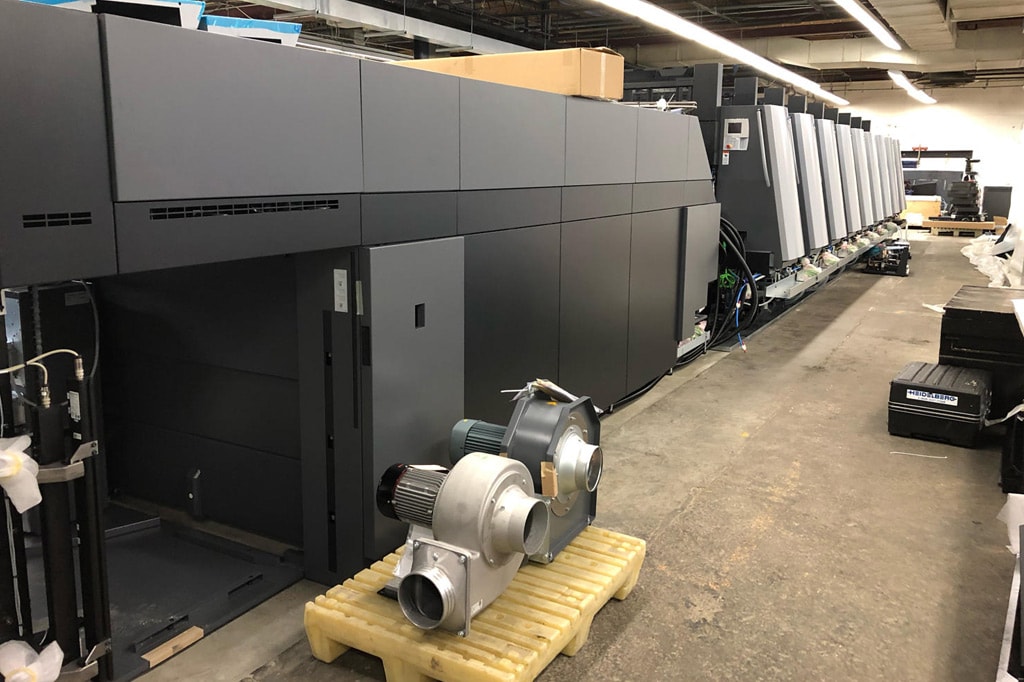 Our New Press Is Finally Here!
The Gamse Labels & Packaging team is so excited to announce that our new press, the Heidelberg Speedmaster XL 106, is finally here! Installation has begun, and we are on schedule to have it available for use starting April 2019. Learn all about this state-of-the-art press and how it will pump up the printing capabilities at Gamse.
Our New Heidelberg Speedmaster XL 106
Our new Speedmaster XL 106 is finally here, and we couldn't be more excited about getting it up and running. As you already know, Gamse makes labels…really cool labels that make brands, like yours, stand out in the sea of competitors. And with the addition of our new Speedmaster XL 106, our labels are about to get even cooler.
The Capabilities Of The Heidelberg XL 106
The Speedmaster XL 106 is the very best in printing technology and has the highest level of automation on the market.
Here are some of the many amazing capabilities of the Speedmaster XL 106:
It has increased sheet capacity, surpassing our current equipment capabilities.
It features on board spectrophotometry, resulting in more consistency throughout the runs.
Faster change overs, resulting in better throughput.
Features efficiencies and minimal energy consumption. In fact, its energy savings can potentially add up to the electricity used by a 3 to 4-person household annually.
It's large digital interface will allow our pressmen to easily monitor all functionality of your job.
Our Products
If you aren't currently familiar with Gamse Labels & Printing, we have been successfully labeling America's great brands and yet-to-be-discovered household names since 1896. We strive to give businesses, like yours, the best quality labels possible, and we believe our new Speedmaster XL 106 will produce labels that exceed your expectations.
If you're interested in talking to us about how our new Speedmaster XL 106 will produce amazing labels for your brand, visit our Contact page and fill out the form or give us a call at 410-866-4700.