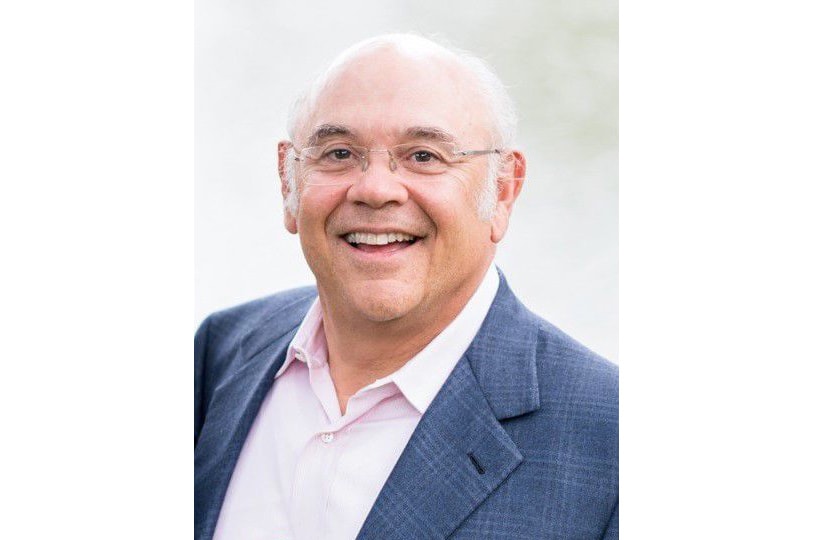 Remembering Dan Canzoniero: A True Printer's Printer
When the phone rang at 10:45 p.m., I had just fallen asleep. A sales rep at Gamse Lithographers (Baltimore, Md.) was calling to tell me their owner, Dan Canzoniero, had passed away earlier that evening. Heart attack, he thought. My thought process went like this:
(Hearing the ring) What is that noise?
(Looking at Caller ID) Why is he calling at this hour?
(Getting the news) Wait, what did you say?
I simply could not believe what I was hearing. Dan's gone? It couldn't be. It just couldn't. It can't.
I am writing this special blog from the airport in Baltimore, having just attended his funeral and am now heading back to Boston. Everyone there shared the same sentiment. We were bewildered and in shock. Every seat in the Easton, Md., church was filled 30 minutes before the service started. They were piping it into the Parish Hall to handle the overflow. This man was loved. Cherished.
The Remembrances were extraordinary. All five speakers repeated adjectives like passionate, energetic, unforgettable and unique. And then there was one more: love. Friends and family spoke about Dan's love for his wife, a woman one year ahead of him in college when they met. So in love was Dan that he did 4 years in 3 and then married her the same day they graduated. They spoke of his love for his children and grandkids, of art, travel, numbers, politics, boating and people.
And Gamse.
Dan was a printer's printer. He manufactured labels for four decades. Lots and lots of them. My guess is that at some point this week, you will touch a health, beauty or food product with a Gamse-produced label stuck to it.
As an owner, he knew every aspect of the company. Every bolt. His plant tours were so informative, so thorough, so entertaining, one speaker said when Dan brought an outside group of 100 to the plant, people waited in line for the chance to hear it from the man himself. There was no second string.
Dan had a brilliant analytical mind, but that was not his primary gift. He had an extraordinary ability to lead from within, from alongside others. Yes, he owned Gamse, but its success was the result of advice he sought from vendors, clients and employees. He made each one — all of us — feel as though they were the most important person in the room, that our opinions were deeply valued. And we loved him for it.
Cross Danny Devito and the Tasmanian Devil and you've got Dan Canzoniero. That's how I described him to others. He was constantly in motion. An oversized and booming voice emanated from his undersized frame and it filled the room. And yet when others spoke, he was laser-focused, thoroughly engaged, listening intently, and speaking only to dig deeper into the point you were trying to make. Vendors like me were assets, not adversaries. In return, he motivated us to give him our best. He was a student of print and of sales to the end. It fascinated him. All of it. Constantly.
Dan ended our phone calls with the same two words each time: "Stay close." What an interesting request. I took it to mean, "Think Gamse. Help me get better." I'm confident I was not the only supplier who jumped when he made a request, saying "yes" even before the details were laid out. Dan was the living embodiment of something a client told me years ago, "A good vendor is as important as a good customer." And I loved him for it.
For Dan's heart to fail him is tragic, for it was huge. It was big enough for his wife, children and grandkids. It was big enough for his volunteer work. It was big enough for his friends and his company. And there was room left over for vendors like me. He was the electricity that drove Gamse. And now it is up to all of us to keep the lights on and the presses rolling.
If you're lucky, you will meet a Dan. Perhaps you already have. If so, cherish the relationship and honor it. Work hard to keep it. You are experiencing something rare. Over the course of a sales career, you will have no more than a handful of Dans. However it ends, be grateful. And if you get the chance, do what I never got around to doing: Tell your Dan you appreciated the gifts he shared with you. Thank your Dan for the impact he had on you. And then use that experience as the standard against which all other client relationships are measured.
And stay close.
This was originally published in Printing Impressions: https://www.piworld.com/post/remembering-dan-canzoniero-label-printer/