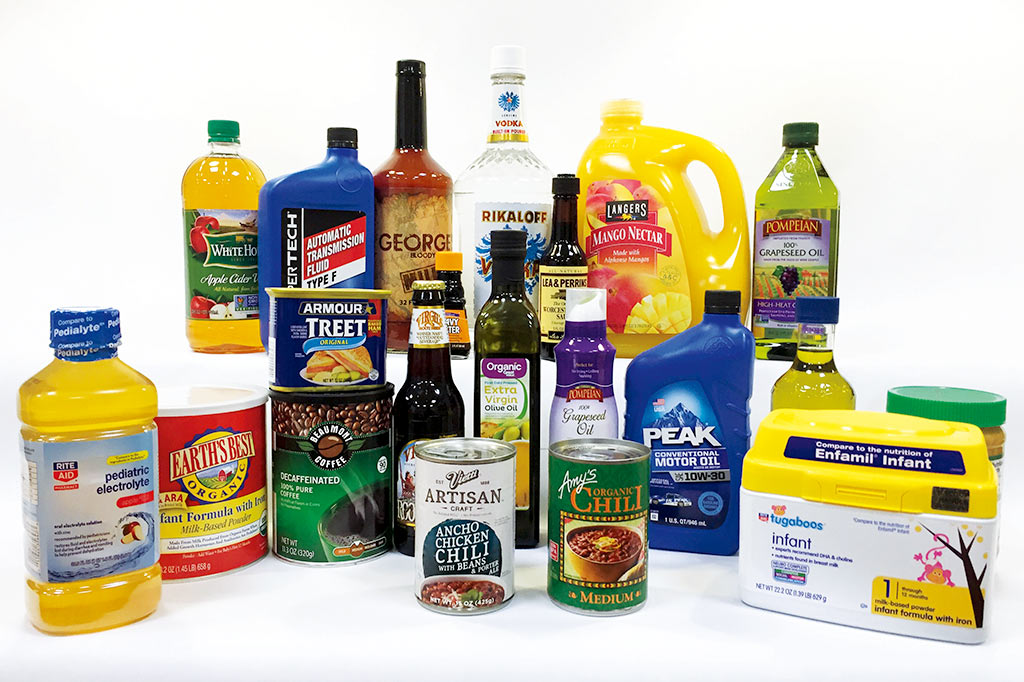 la·bel
/ˈlābəl/
noun
a small piece of paper, fabric, plastic, or similar material attached to an object and giving information about it.
"the alcohol content is clearly stated on the label"
Let's talk about the basics.
What kind of label do you need? The first part of that question is answered by what type of equipment you have that actually applies the labels. In its simplest form, is it a Cut & Stack or a Roll-fed application? Let's take a look at some of the differences.
Cut & Stack
Cut and stack labels offer design versatility with custom-made dies and in-house embossing. Cut and stack labels are printed on large sheets or rolls on a multitude of material options including BIML/IML. They are a cost-effective solution for high volumes and minimal waste and are well-suited for canned goods, food, health, and beauty aids.
Pressure Sensitive
One of the most used labels, pressure sensitive (PS) labels are made from 5-layers of materials and can be printed on a variety of substrates from paper, film, clear, and metal. They offer brands a premium look and are extremely versatile. They can withstand extreme temperatures, harsh chemicals and are great for small runs. These labels are well-suited for food, beverages and cleaning products.
Roll-Fed
Roll-fed labels offer great flexibility plus a variety of materials including many different pressure sensitive substrates, plain and metallized papers and films, and clear films too. They can provide a 360 degrees of wrap-around branding opportunity on a high quality, production-friendly, durable label.
Shrink Sleeves
Like the roll-fed labels, shrink sleeves offer a distinctive full-coverage branding solution with 360 degrees of labeling space. They're printed on film that's heated to tightly fit the shape of the packaging or container. They're also flexible, and one of the fastest growing labeling technologies available and are well-suited for uniquely shaped containers and products that need evidence of tamper resistance.
Foil Lids
An extra opportunity for branding, our foil lids can be printed on foil, paper, or film and can accommodate up to 10-color printing and embossing. They're great for advertising special promotions and highly customizable with a variety of embossing options, tamper-evident, and recyclable. They are well-suited for dairy and food product packaging, pharma and beverage cans.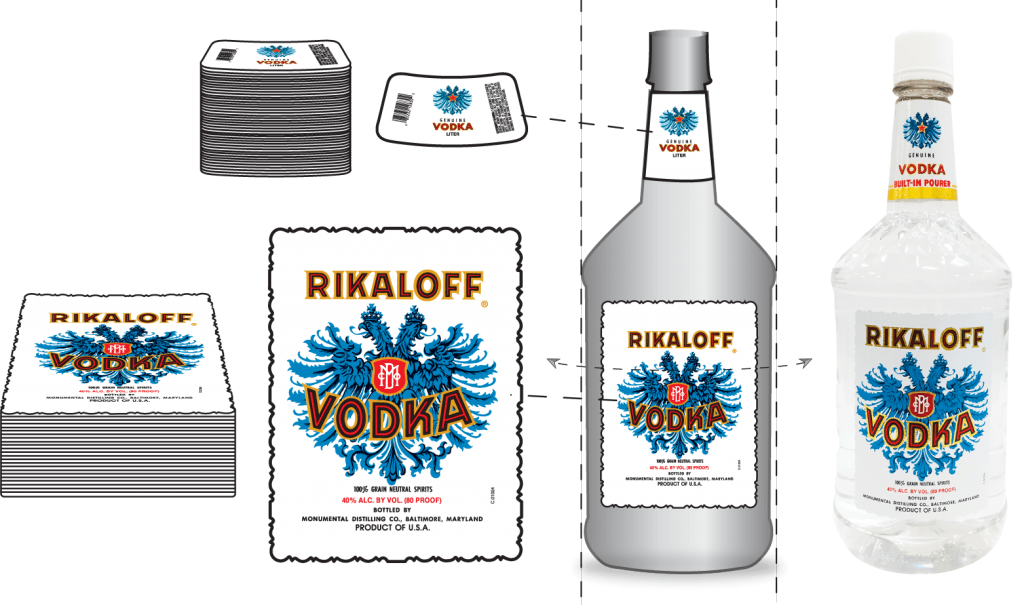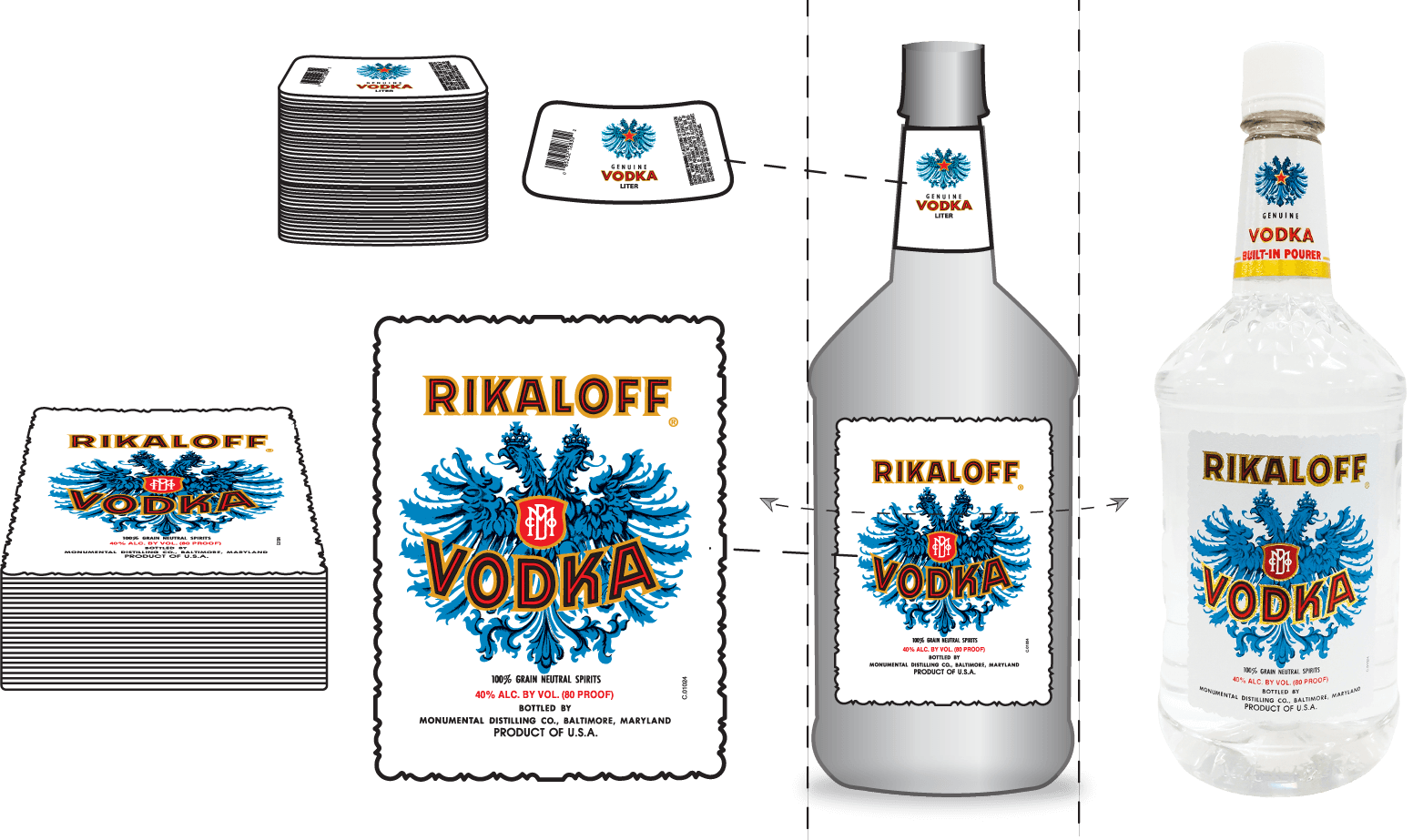 Now that you know the different types of labels, you can decide which one best fits you need, and, based upon the quantity of labels needed, we can determine the press/equipment we need to produce your labels.
Next, we start to dig a little deeper. Do you need a wet-strength label (think beers, sodas and anything that will go into a refrigerator or cooler)? What are the environmental conditions your labels are applied in (is it a cold/wet or room temperature/dry fill)? Is your label rectangular or does it have a special shape? What level of performance does your adhesive need (think PS labels here, removable, repositionable, permanent, etc.)? What specifics does your label/product/application require?
We can gloss or matte coat your labels, apply a protective lamination or do nothing. We can square cut, die cut or emboss your labels – your choice!
The key factor here is these are your labels. They should be unique, fit your needs, your brand. How do you want them packed? What size is the core? What's the maximum outside diameter of the rolls your equipment can utilize?
If you know exactly what you need fill out our Request a Quote form.
If you need assistance with the details, we can help with that too. You can download our Label Questionnaire, fill out what you can and them complete the Request a Quote form. An experienced Sales Rep will contact you to ask the right questions to get you the right labels for your product(s).
When you work with Gamse you get what YOU want and are not pressured into doing what the next guy is doing or getting.
Simply put, you get your labels your way.