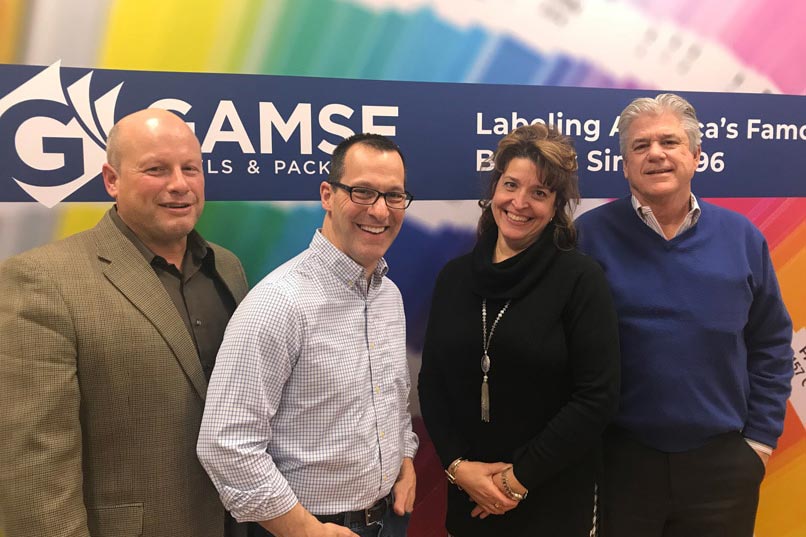 Concierge-Level Label Service is a Real Thing
Maybe this will help relieve some of the pressure you might be feeling—you don't need to be an expert at every single branding aspect of your product. That's why Gamse's label concierge is here.
First things first, we only produce labels; it's what we do better than anyone else. As a brand, you have enough on your plate with product development, sales forecasting, customer retention, inventory controls, and on and on. You don't have time for back-and-forth between prep and finishing at the manufacturing facility. You just want your labels done—and done right.
We can do that. Like any great concierge, it starts with a few "get to knows": know you, know your products, know your goals, and know your needs. And sometimes, you may not even know what those needs are. And that's ok because we know all the right questions to ask to uncover them. So, what exactly does a Gamse label concierge service look like? We're glad you asked.
Talented Liaisons
Our dedicated and friendly sales team work directly with our manufacturing facility from the prep department to the finish department, so you don't have to. They've got the problem solving, organization, and time management talents down to a science.
Custom-made Services
Every encounter at Gamse is personalized. As your label concierge, you won't get a cookie cutter approach. All of our products, printing solutions, and customer service is tailored to meet each client's unique needs.
Relationships
We understand the value and importance of the client relationship—a fact that expands across our 125+ years in the label industry. It's that one-on-one relationship that keeps our high profile, loyal clients like Crayola, Goya, Yuengling, and McCormick happy.
Simply put, going above and beyond is at the core of our business!
Check out our Label Concierge page, where you can find resources, videos, and much more!