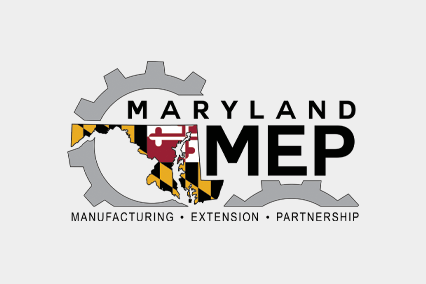 Maryland Manufacturers Extension Partnership
At MD MEP (manufacturers extension partnership), we are proud of the work Maryland manufacturers are doing and want to make sure we are supporting and providing proper resources and services to help you grow.
MD MEP is a nonprofit consulting company designed to help you solve your biggest problems like workforce development issues, cyber security, process improvement, and growth strategies just to name a few.
One of our most recent programs has us reaching out to the 4,000+ manufacturers in the state to learn more about your company and to help tell your story through our Make it in Maryland banner campaign.