Putting Your Product in the Hands of Consumers: The Premium Label Advantage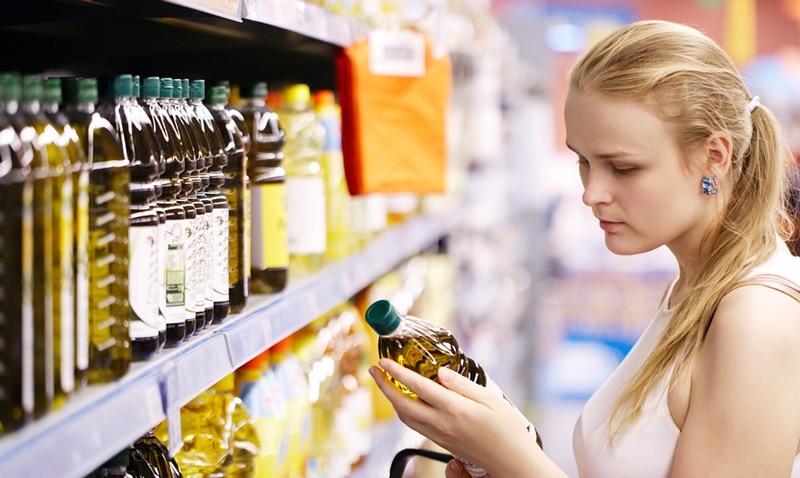 Drop all biases. Forget for a second that you have the greatest product in the world. Put yourself in the place of a consumer. How will the consumer choose you over so many competing items in your product category?
Here is a "grocery store challenge" that will help you see the importance of visual competition and that powerful first impression. We challenge you to take a trip to the grocery store and walk down any aisle you are unfamiliar with or rarely have use for. Your mission is to choose a non-generic item to buy which you are totally unfamiliar with.
Smelling, tasting, feeling, trying…none of these are options. What is going to help you decide what to purchase?
Fundamentally, the consumer will first pick up a product based on what stands out on the shelf. Never forget that before they pick up a product to read about it, they must first choose what they will grab.
That's the first job of the label…to get your product in their hands before they pick up one from a competitor. Choosing, embellishing, and getting your label right with eye-popping power can mean the difference between ho-hum sales and products flying off the shelves. This is exactly why Tide detergent has its own proprietary shade of iridescent red and Wrigley gum has a peculiar green wrapper – to stand out on a shelf – to get their items picked up first.
That mental process to choose one product to pick over another takes less than a second, but 56%* of consumers believe the first purchase is the deciding moment in becoming loyal to brand. In other words, you have little time to stand out, and getting people to switch brands, once they've made that first encounter, is very difficult.
Now, you can think about your own product: What about the label will help your product be chosen first during that short visual and mental conversation you have with a new buyer? What about it will give your product the ultimate loyalty advantage?
Well designed, premium labels do more than look nice. They are an investment in your marketing and sales. They provide a positive ROI because of their first-pick engagement factor.
There is a science to creating powerful, eye-catching, first impression labels. The Gamse team knows it well. When you want to give your consumers more eye candy so they'll pick you first and forever, talk to us. We know how to get your product in the consumer's hand.
Sources:
ClickFox Brand Loyalty Survey