Gamse is excited to announce their newly remodeled lobby!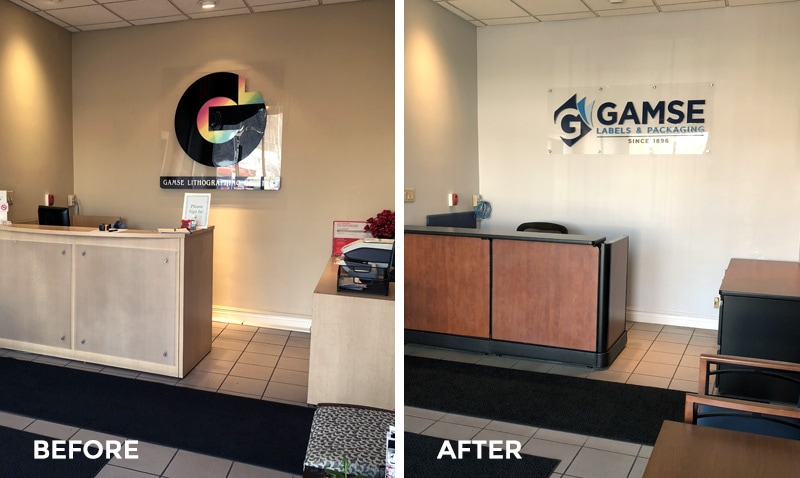 At Gamse, we are all about creativity and standing out from the crowd. And, as you might have already heard, we have recently redesigned our logo to give it a more modern look and feel. So, we decided to do the same with our lobby as well.
What We Changed
While we loved our old lobby, we really wanted to freshen it up a bit to match our new logo and company branding. As you can see from the pictures above, we have all new furniture. Each piece was custom made for our space. We also gave it a fresh coat of paint and softened up the lighting to give our space a brighter feel.
We love the outcome of our remodeled lobby. Make plans to visit us and see our lobby and get a plant tour!