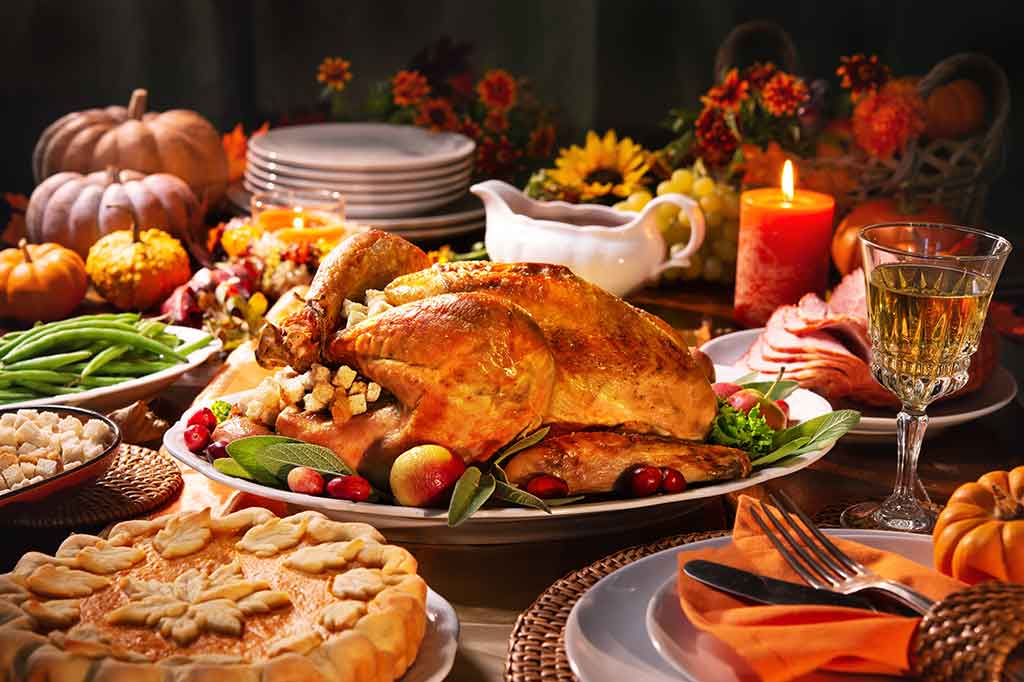 Being Thankful Amidst Supply Chain Chaos
It's that time of year when we think about what we're all thankful for. And we probably don't need a survey to tell us how many people are looking forward to spending time with family and friends this year, but in case you were wondering—109 million American adults intend to travel for Thanksgiving in 2021—45% more than last year when families stayed home because of the pandemic. This gives us reason to be thankful that we're in a much better place than this same time last year, and optimistic about what's to come in 2022.
Gamse has been in the label business for over 125 years, and not since our operations came to a screeching halt during prohibition, have we experienced anything like the impacts of the pandemic. But just as we did back then, we'll rely on our resilience and forward-thinking approaches to see us, and our clients through the hiccups. We just wanted to share some of the supply chain situations affecting the label industry, and how we're here for our clients.
Materials
The heavy demand for adhesives, films, and paper supplies continues, causing a shortage in raw materials. Also, because of ocean freight constraints, lead times are longer than normal.
Packaging and Supplies
Pulp and paper demands have skyrocketed with the pandemic, stretching supply and demand to its limits; and prices for supplies like corrugated and box board as well as lumber are scarce and expensive.
Ink
Increased demand for packaging has caused an increased demand on pigment raw materials, accompanied by higher prices and higher freight costs.
Supply chain problems are a complex web of circumstances. We know brands just want their labels so they can ship their products. We can't make the situation go away quick, but here are some things you can do to help make it through the chaos so you can enjoy the season:
Monitor your inventory levels.
Get a quote sooner rather than later for upcoming needs.
Order well in advance of when you need your labels.
Supply Gamse with a forecast of your upcoming label needs
Work with us to find a solution to your label needs.
We're thankful so many extraordinary brands have relied on Gamse for their label needs for decades, and we're here when you need us. If you have any questions about how the supply chain issues might affect your brand's packaging, give us a call and let's find a solution together! Enjoy your Thanksgiving wherever you are this year!